What is The Best Sump Pump? Sump Pump Reviews 2014
For the inhabitants of the coastal areas, areas with regular heavy raining or underground waters close to the surface, placing sump pump in the basement of their house is an absolute must. This device is incredibly helpful at pumping out the excessive water volume, which would result in severe property damage otherwise. Main types of sump pumps differ greatly and when it comes to choosing one of them, it would be wise to listen to multiple sump pump reviews in order not to waste your money.
What are Main Types of Sump Pumps?
SUBMERSIBLE SUMP PUMPS are electrically operated pumps which incorporate both the motor and pump into one unit.  The entire assembly is designed to operate fully or partially "submerged" underwater.  The pump is typically installed within a sump pit or catch basin.  Most submersible pumps are designed to incorporate oil-cooled motor motor, which is sealed.  This design protects the motor from moisture and dust, thus submersible pumps operate quieter and yield longer life expectancy than other types of sump pumps.  Due to these features, submersible sump pumps tend to be more costly than the other pump types listed.
SUBMERSIBLE SEWAGE PUMPS are similar in design and operation to a submersible sump pump.  The main difference being that sewage pumps incorporate a heavy duty impeller, which enables a sewage pump to pump sewage waste water containing solids up to 2" in diameter.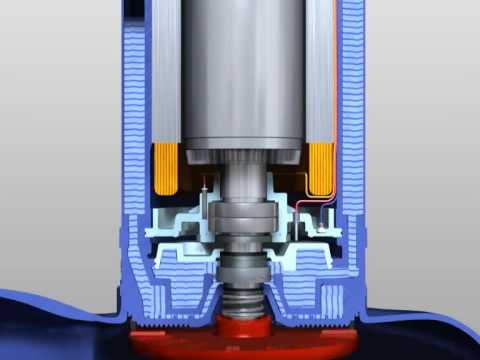 PEDESTAL SUMP PUMPS are electrically operated pumps in which the motor is separate from the pump.  The motor is elevated on a pedestal, above the water line, and the motor is not intended to get wet.  The pump is typically installed within a sump pit or catch basin.  Pedestal pumps are preferred in applications requiring more frequent pumping.  Since the motor is exposed (not submerged), pedestal pumps tend to be noisier.  Pedestal pumps tend to be less expensive than a submersible type sump pump.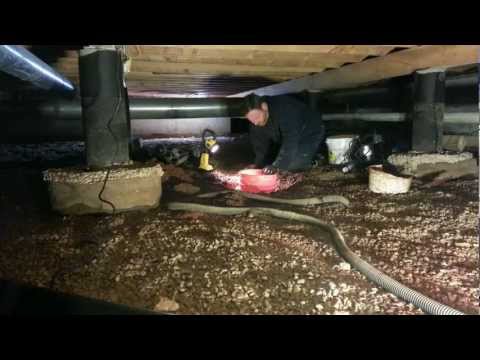 WATER POWERED SUMP PUMPS are operated by water pressure generated by your buildings plumbing system. Water Powered pumps require no electricity to operate, however, they do not have the pumping capacity comparable to an electric pump. These pumps are typically installed as secondary pump, used to work in tandem with a primary pump or as a back-up sump pump during power loss.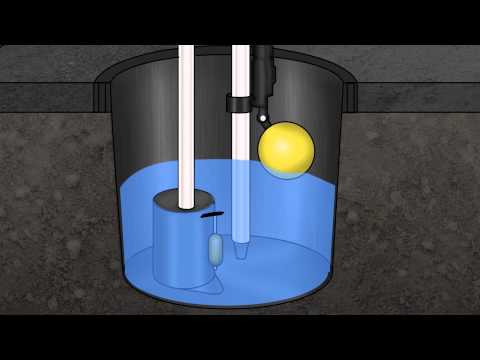 FLOOR SUCKER UTILITY PUMPS are electrically operated pumps that incorporate both the motor and pump into one unit.  Floor sucker pumps are similar in design to submersible sump pumps, however are designed to be operated in locations where a sump pit does not exist, ie, crawl spaces, basements cellars, roofs, etc…  Where a pit is not present, it is ideal to remove as much of the water from the surface as possible.  Floor sucker pumps remove water to within 1/8" of the floor surface.  These pumps are great solutions for temporary or secondary pumping applications where additional pumping capacity is required or where water seepage is not commonly a problem.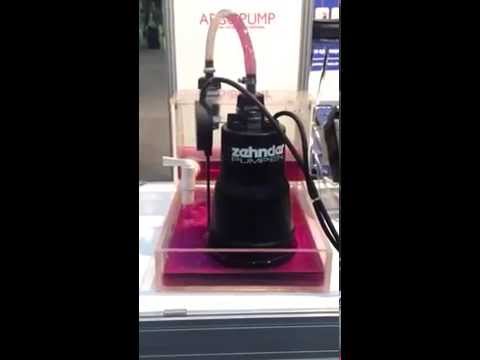 However, sump pump may work for 5 -15 years with little to no maintenance. The main point to be taken into consideration is the power of the pump and Ѕ horsepower is recommended. Purchasing the device with insufficient power, unable to drain the sump tank quickly and efficiently enough may result in great property damage and is obviously a waste of money. A skilled plumber should better perform installation, thus further increasing the cost.
The pedestal sump pumps are much cheaper and can be installed yourself. They can reliably operate for up to 30 years with one condition: the shaft should be isolated well enough in order to prevent rusting and damage from dirt or debris. You can access the motor easily for repairs or replacement, but as it is located outside the pit, it is much louder than the submergible one, which can be so quiet you will barely notice the sound of it working.
It would be wiser to pick the model with automatic switch, controlled by a hermetic plastic float. If the float is not hermetic, it may suck some water and become bulky and unreliable. This float should be located in the center of the pit to prevent it from being stuck near the wall or in some parts of the mechanism. Models with the float placed in a sort of a metal cage are the best ones as they exclude the possibility of the float jamming.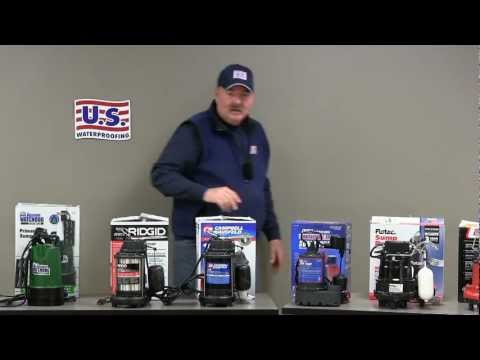 During and afterwards the Irene and Sandy hurricanes multiple homeowners posted their ratings, reviews and comparisons describing the obvious fact that placement of a sump pump, no matter how costly or unnecessary it may seem, can be a real lifesaver, as these devices are capable of pumping out enormous amounts of water to keep your basement dry and prevent damage.

---
Comments are closed.